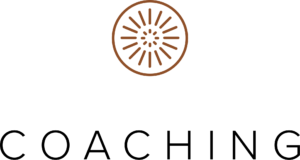 Coaching is growing in popularity as an alternative to conventional psychotherapy. At Capital Crescent Collective, you can work with a relationship coach or life coach who is specifically trained to support and help individuals and couples, and who has direct clinical experience as a therapist. Coaches may work with clients anywhere in the world and the help can be just as transformative as therapy!
Coaching is:
A series of helpful and meaningful conversations focused on your goals for positive change
An opportunity to receive compassionate support, actionable feedback, and personal insights
A transformation in your life and relationships, including the ways you think, feel, and behave
Available to any adult or couple, anywhere in the world, who is invested in their growth
Coaching is not:
Licensed therapy or counseling
Diagnosis or treatment of mental health disorders
Protected by state licensure laws, regulations, or codes that govern therapy or counseling
Protected by HIPAA or covered/reimbursed by health insurance
As a coaching client at Capital Crescent Collective, you'll benefit from our coaches' years of experience as individual and couple therapists, and enjoy the flexibility and solution orientation that coaching offers.
Coaching can help issues like:
Life transitions
Long distance relationships
Finding purpose in life
Career challenges
Career transitions
Stress
Conflict resolution skills
Communication skills
Parenting or Co-Parenting challenges
Decisions to separate or divorce
Types of coaching available at Capital Crescent Collective in Bethesda, MD:
Life Coaching
Relationship Coaching
Marriage Coaching
Parenting Coaching
Divorce Decision Coaching
Career Coaching
Premarital Coaching
Request a consultation today to learn more about getting started with coaching in Bethesda, MD.