Have you found The Marriage Counseling Workbook to be an invaluable resource in your relationship? Would you like to engage the help and support of the author as your relationship coach? The Workbook is enough for most couples looking to improve their skills, but would more support be helpful?
Emily is now offering one-time, intensive coaching services that provide couples and opportunity to deep dive with her around persistently tricky relationship areas. Contact her today to learn more about making a short-term investment in your long-term relationship health.
Intensive coaching is best in person at our office in Bethesda MD, but virtual options are also available to any couple worldwide.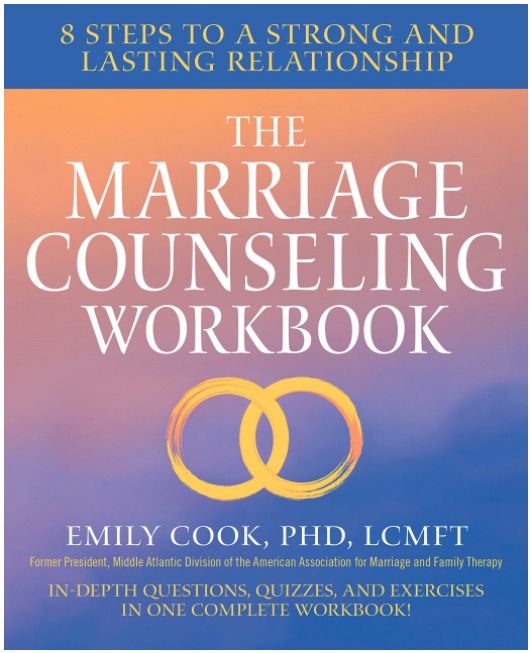 The Marriage Counseling Workbook is available for on Amazon.
What relationship experts are saying about The Marriage Counseling Workbook:
This workbook is a marvelous combination of wisdom and practicality. You'll learn a lot about yourself and your marriage, and you'll find tips and strategies for getting unstuck and moving your marriage to higher ground. And it's an easy and enjoyable read.

— William J. Doherty, PhD, professor at the University of Minnesota, creator of Modern Commitment, and author of Take Back Your Marriage: Sticking Together in a World That Pulls Us Apart.
While couple therapy may not be for everyone, strengthening and deepening a relationship is. Emily has written a practical workbook that guides couples through the complexities of relationship dynamics while shedding light on topics that need the attention of both partners. From our childhood wounds, to our money personalities, to parenting, Emily uses her gentle tone to challenge and encourage the readers to journey forward in their relationship, and commit to prioritizing the partnership. The Marriage Counseling Workbook is full of tips, tools, and exercises to be done in the comfort of the reader's home. It's an absolute must read for any relationship at any stage of life, bound to provide "aha" moments along the way.

— Vienna Pharaon, LMFT, founder of Mindful Marriage and Family Therapy in New York, NY, and author of The Origins of You: How Breaking Family Patterns Can Liberate the Way We Live and Love
What readers are saying about The Marriage Counseling Workbook:
If you are serious about renewing and restoring your marriage from the inside out, this book is an excellent starting point!

— Amazon Reviewer, P-town Girl
Great for any couple, married or not. My favorite part of this workbook is the 5 ways to fight fair. I plan to put it up in our house some where. This is something that really hits home.

— Amazon Reviewer, Chanell Tague
Order The Marriage Counseling Workbook on Amazon today!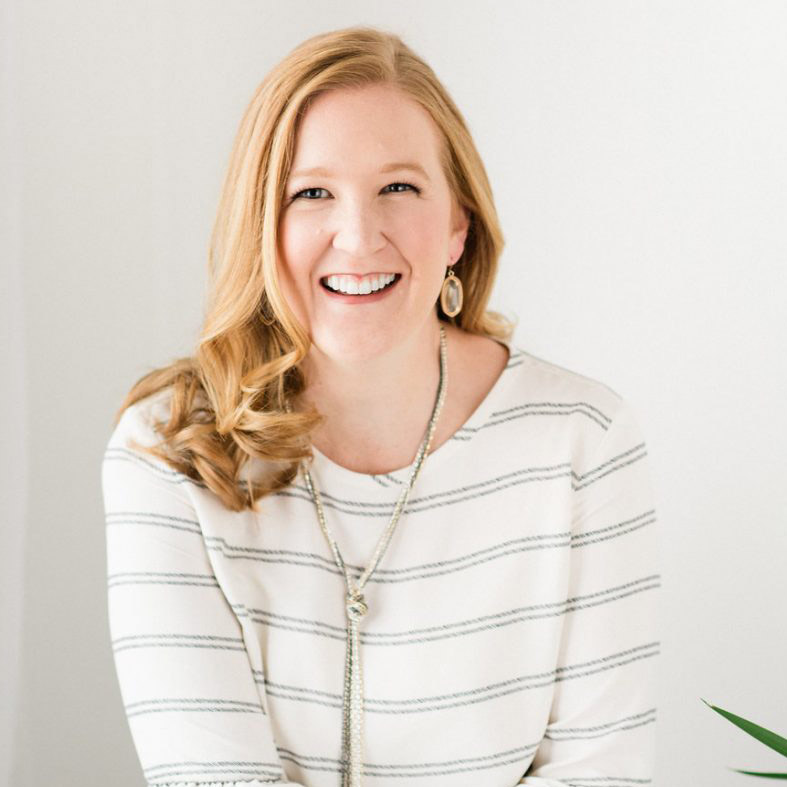 Learn more about the author, Emily Racic, PhD (formerly Cook).