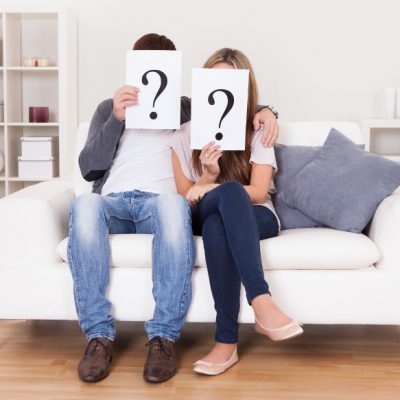 Real, helpful therapy doesn't look like it usually does on TV or in the movies. In fact, how therapy is portrayed in the media is often very far off from what you'll find at our practice.
Are any of these counseling myths holding you back from reaching out for help? We hope reading our thoughts below calms those fears. Contact us today to find out how we can work together to repair and enrich your relationships.
Therapy will last forever.
We certainly hope not! Our goal is always to help you achieve your goals as quickly as possible. Sometimes the issues that bring you to therapy are resolved in a few sessions, other times it can take months to heal, forgive, or find inner peace. Our therapists are dedicated to working collaboratively with you, and we always welcomes feedback and questions about the approach.
My therapist will be a mind reader.
Although mind reading seems like a good idea, it's not a superpower that therapists have. Instead, our work is effective when you are working just as hard as your therapist to address the issues that brought you to counseling. Your honesty and vulnerability will make our conversations meaningful and proactive. As you build a trusting relationship in therapy, you'll feel more comfortable to share your thoughts and feelings. Open communication and consistent effort from both you and your therapist create the best opportunity for positive results.
Talking to a friend is the same as talking to a therapist.
Social support from friends and family is very important when struggling with painful emotions or problem solving how to have a better relationship. We rely on their advice, encouragement, and company to help us feel better and try new approaches to solving our problems. But talking to a friend is not the same as talking to a therapist. Your therapist serves as a neutral person in the room– someone who gets to know you very well but is trained to help you understand your self and your experiences differently.
Female therapists only understand female perspectives. Male therapists only understand male perspectives.
We acknowledge that gender can influence one's opinions, experiences, and socialization patterns. However, we believe every client's perspective is important and valid. In couples therapy, our priority is your relationship, not one partner's goals over the other. We don't play referee or pick sides. In individual therapy, gender is only one aspect of what makes you unique. We work hard to get to know you as a whole person. As your therapist, we will advocate and support your goals.