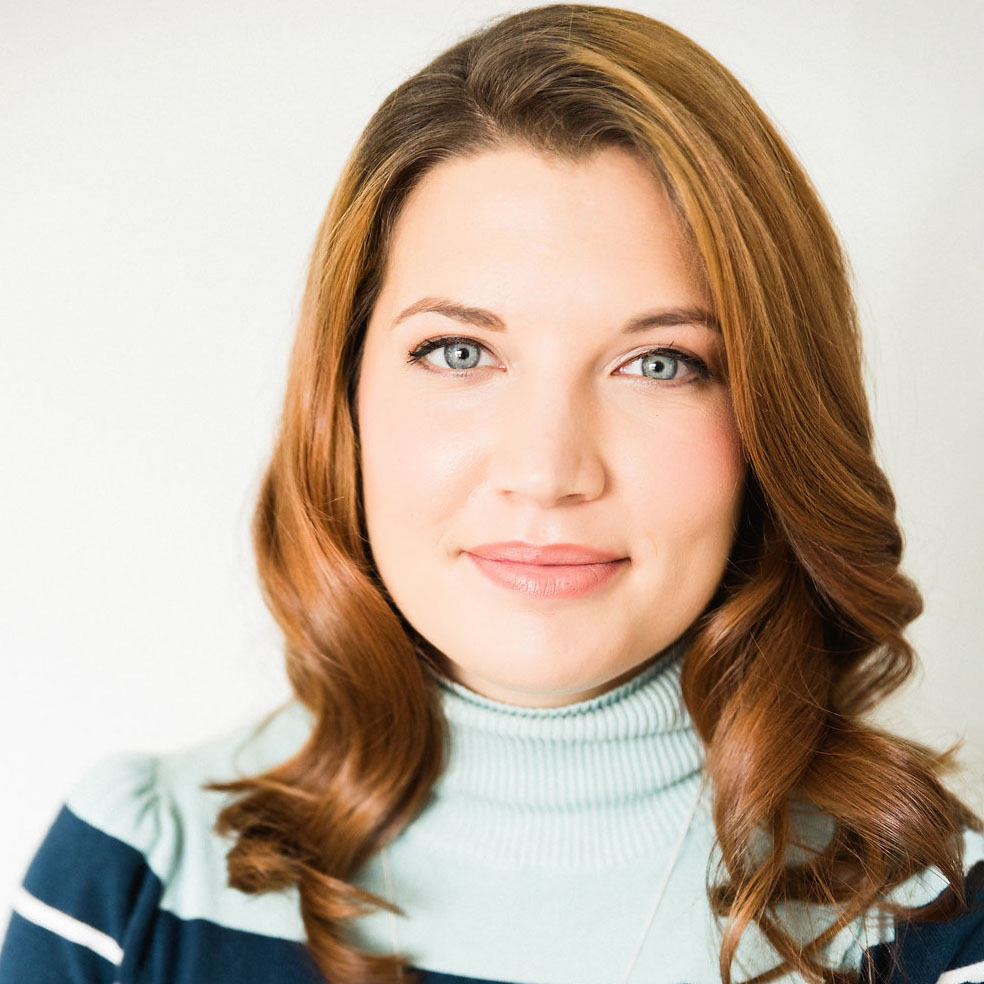 Staff Therapist, Play Therapist, Family Counselor, Individual Counselor, Chronic Illness Counselor, Certified Family Trauma Professional // Licensed Clinical Marriage and Family Therapist, Bethesda, MD
Clinical Degree: Couple and Family Therapy, University of Maryland
Expertise: Lifespan Trauma, Family Conflict, Adolescent/Young Adult Anxiety and Depression, Adult Mental Health, Coping with Chronic Illness, Medical Trauma (all ages)
Available Schedule: Tuesday afternoon and evening, Thursday afternoon and evening; Friday afternoon and evening; Saturday afternoon and evening
Available Locations: MD, VA
Trauma Therapy Certification: Certified Family Trauma Professional
50 minute therapy rate: $185
About Anna White (she/her/hers)
Anna's expertise spans individual and family therapy as well as play therapy, which she leads for the practice. Her extensive experience working with families and individuals of all ages informs her belief that each person is unique and has an innate ability to adapt to life's problems. She takes a humanistic and biopsychosocial approach to therapy, collaborating with clients to help them address any barriers to successfully adapting to their current contexts. Anna's focus areas include family conflict, anxiety and depression across the lifespan, interpersonal and systemic trauma, and navigating chronic illness and medical trauma.
Anna received her clinical degree in couple and family therapy from the University of Maryland, College Park where she completed an externship focused on helping children who had been sexually abused through play therapy. Her graduate thesis focused on the impact of warm and critical communication on mental health in couples. She received her bachelor's degree in psychology with a minor in communication at James Madison University, while she worked as a one-on-one support for neurodivergent children.
In Anna's Words
"Among humans of all ages, feeling healthy, happy, connected, and confident can be hard. For so many people and families today, the pressures of the world, fast changes in life, and challenging or traumatic experiences interrupt the connections we wish to have. Maybe for you or your family, this means more and more conflicts, feeling alone and unsupported, being unsure how to make things better, or not knowing what you want or need. Whether you feel lost and disconnected, frustrated, overwhelmed, angry, scared, or lonely, there are ways to restore your feelings of connection, purpose, confidence, and direction.
In my years working with kids, families, and adults coping with trauma, conflict, chronic stress, life changes, chronic pain and illness, and intense emotions, I learned that each person is doing their best to adapt to situations that can feel impossible. As someone with lived experience of chronic illness and disability, I know that you don't need to be taught to think differently. You need to be listened to and heard. While everyone's journey with chronic illness is unique, my extensive experience means that I am prepared to believe you, empower you and support you.
Through individual, family, and play therapy, you and your family can feel self-directed, regulated, and connected. Asking for help or reaching out can be hard or scary, so I am right here to help you through whatever is in your way. You deserve to be heard and understood, find solutions that work for you, and feel better. When you are ready, I am here for you!
Guiding Principles & Values
Choice. In therapy with me, you will not be told what to do. I respect that you are the one in charge of your life and what you are seeking is support for that. The work to be done for change is yours to endure. The consequences, good and bad, that come with that change are going to fall to you. Recognizing that, it will never be my place to choose your path for you. Instead we will work together to identify the choices you have in front of you, what consequences come with them, and what you want to choose!
Playfulness. While therapy does often have difficult, uncomfortable moments, I believe in creating an experience people want to be a part of. At every opportunity, we will be creative together, play with ideas, and find humor in this process. Whether playing with toys or playing with ideas, playfulness is a key ingredient in healing, motivating, learning, and growing for humans of every age!
Knowledge. Therapy is a place for you to learn who you are and who you want to be. The knowledge you bring of your life and experiences and the knowledge I can bring about relationships, healing, trauma, and change are some of the most valuable assets we will have to use in this journey. Therapy, at its heart, is the process of making sense of what you know, and learning to tell yourself your story in the way that lets you be the author of what is next.
Justice. Human emotional health does not exist in a vacuum. I understand that your emotional experiences are informed by what happens in the world. Rather than ignoring social determinants of health or expecting you to adjust to injustice, my goal is to honor and affirm your identity and story as you explore ways that systemic harms influence your journey."
Emily's Endorsement
"When the practice was ready to expand services to more intentionally help Bethesda's children and families, Anna was the only person I invited to join my team. She is a deeply gifted child, adolescent, and adult therapist who is a natural fit for families of all kinds. You will benefit immediately from her extensive experience working with children and adolescents in families facing complex issues such as trauma, mental health disorders, substance abuse, developmental delays, and diverse learning issues. And adults shouldn't be worried about her ability to connect with them, too; Anna is an effective and supportive individual counselor who is passionate about helping people find their voice and make healthy choices for their lives. I'm confident she'll provide the strategies and stabilization that your child, adolescent, young adult, whole family, or very own self is looking for."
Education
MS, Couple & Family Therapy, University of Maryland, College Park
BS, Psychology, James Madison University
Maryland Marriage and Family Therapy License #LCM643, licensed since 2015; Virginia Marriage and Family Therapy License #0717002033
Ready to get started with play therapy, family therapy, or individual counseling in Bethesda, MD? Ready to get started with telehealth in Virginia? Contact Anna White today, she's looking forward to hearing from you.
Anna White, MS, LCMFT is an independent contractor of Capital Crescent Collective (Emily Cook Therapy LLC) and not an employee.