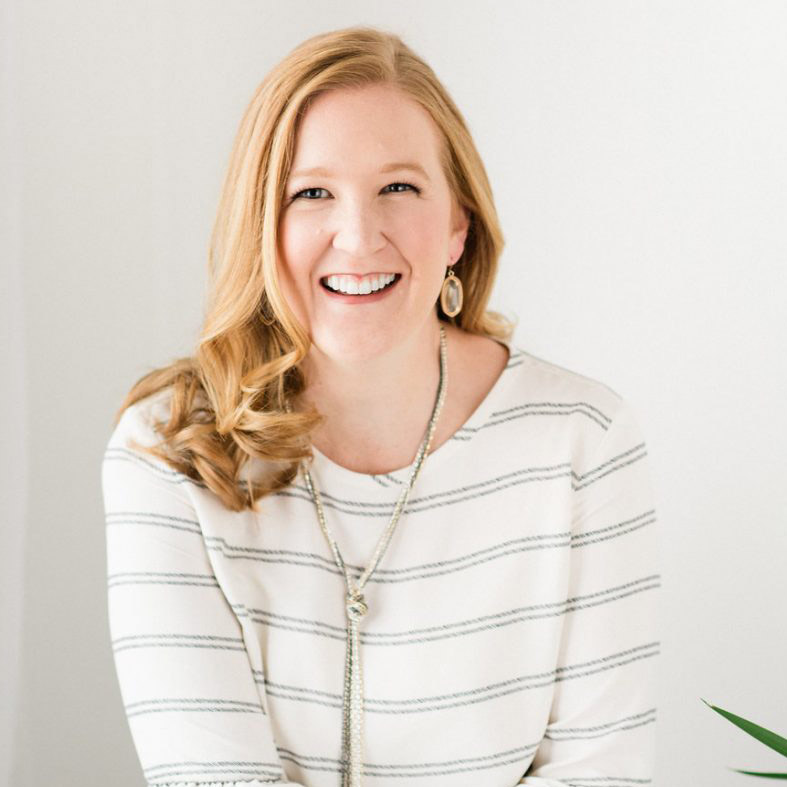 Owner of Capital Crescent Collective // Life Coach and Relationship Coach in Bethesda, MD and worldwide
Doctoral Degree: Family Science, University of Maryland
Expertise: Family of Origin and Relationship Trauma; Repairing Couples' Connection; Restoring Self Leadership and Authentic Truth; Long Distance Relationships; Transition to New Parenthood; Infidelity Recovery
Available: By appointment, worldwide
60 minute coaching meeting: $300
Recent Press: 5 Ways to Practice Empathy in Your Relationship (Brides.com, Dec 2022)
About Dr. Emily Racic (she/her/hers)
Dr. Emily Racic is the owner of Capital Crescent Collective (formerly Emily Cook Therapy). From 2010 through 2022, Emily practiced as a licensed marriage and family therapist. Now practicing as a life and relationship coach, she continues to help clients within an evidence-informed, trauma-sensitive, and client-centered coaching framework.
Known for her warm, proactive, and understanding style, Emily specializes in working with couples and adults looking to make meaningful changes in their lives and relationships. Her focus areas include strengthening relationship connections, healing family of origin pain, infidelity recovery, long distance relationships, and preparing partners for the transition to parenthood.
Imbued with gentle humor, sensitive suggestions, and attentive listening, Emily's coaching sessions empower clients to act, think, and feel differently; make sense of their experiences; better understand themselves; and uncover how to break the patterns that hold them back. An avid reader, Emily draws on ideas from modern relationship research and literature, crystallizing concepts with original insights. She genuinely engages with clients from an open heart, with vulnerable self-disclosure, and a willingness to think creatively about helpful interventions even if they "color outside the lines."
In 2018, Emily's first relationship therapy book was published by Althea Press. The Marriage Counseling Workbook: 8 Steps to a Strong and Lasting Partnership contains some of her best ideas, strategies, and metaphors to help couples pinpoint the cause of their troubles and recreate deep, lasting connections without therapy.
Emily grew up in Montgomery County and lives in Kensington with her husband and two sons. She is fully vaccinated and boosted against the coronavirus.
In Emily's Words
"Goodness, folks, it's been a rollercoaster for me over these last few years. I got divorced, the pandemic happened and keeps happening, I walked away from therapist licensure and the profession I loved, I got remarried, I'm exploring a second career as a coach and…who knows what other role is out there for me. There have been many changes, much stress, and innumerable moments of self-doubt.
So, truly, I know what it's like to feel lost and vulnerable and to need help finding the map to your life. I know what it's like to feel as though you're in the bottom of a hole and don't know how to get out. I know what it's like to feel as though you're banging your head against the wall of injustice or grieving the loss of something or someone you loved. I, too, have experienced heartbreak, betrayal, and rage.
But can I tell you what else I know?
I know the joy of finding love again. I know the gift of people believing in me, cheering me on when I think I can't take another step. I know the comfort of a weighted blanket, the unwavering support of my therapist/coach, the redemption available in second chances. I, too, have experienced forgiveness, gratitude, and peace.
You, too, can remake or reimagine or redefine your life (you are already enough). You, too, can make big decisions one small decision at a time (gentle and slow). You, too, can swim through your struggles without drowning to reach a safe little boat (the waves may still be rough).
I'll help you.
I'll help you because I've done these things in my own life. You won't be working with someone perfect or different from you. There will be no judgement about what has happened or is happening in your life. I'll show up to our work together as my real Self and you'll benefit from my years of therapist experience helping people change and grow and heal.
You don't have to be alone in your struggles. I will be with you as you heal the parts of you that are hurting. You are worthy of a life full of joy. You are capable of healthy, mutually satisfying relationships. Everything you need to deepen self-awareness and grow as a person and a partner is already inside of you.
And so, even after all that has happened, I choose resilience — I choose to transform my therapist skills into coaching skills, I choose to reclaim my worthiness and courage, and I choose to refuse to disappear from helping people through meaningful conversation and genuine connection.
What do you want to choose?
As your coach, may I help you make that choice?
It would be my honor."
What folks say about working with Emily
K: "Talking with you feels watering a plant inside of me that has been thirsty my whole life."
J and K: "You are scary good at your job. The difference you're making in our relationship is wild."
L and D: "We really appreciate you, Emily. I feel so grateful. It's hard to talk about these things happening in our marriage, but it's better to talk about them. I know things are going to get better. Your insights and metaphors are helpful. Your kindness and tenderness are healing. It feels so good for us to be cared for by you."
S: "I have been thinking about you and reflecting over the last month. It was such a blessing the timing that you came into my life and in many ways, saved me. I am forever grateful. I would not be where I am in this new partnership if it was not for you and your dedication to my growth."
Education
PhD, Family Science, University of Maryland, College Park
MS, Couple and Family Therapy, University of Maryland, College Park
BA, Psychology, Summa Cum Laude, Emory University