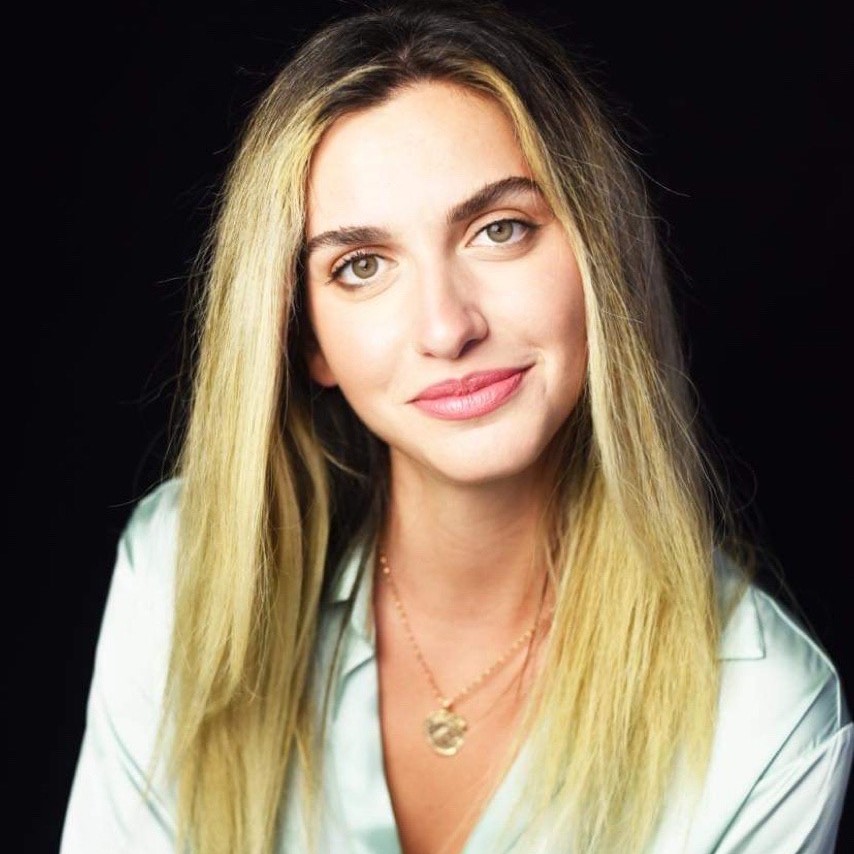 Individual Counselor, Marriage Counselor, Premarital Counselor, Family Counselor // Licensed Graduate Marriage and Family Therapist, Bethesda, MD
Clinical Degree: Couple and Family Therapy, University of Maryland
Expertise: Resilience, Ambiguous Loss/Trauma Processing, Anxiety, Depression, Couple Conflict, Immigration/Cultural Adjustment Issues
Available Schedule: Monday afternoon/evening; Tuesday morning/afternoon/evening, Wednesday morning/afternoon/evening; Thursday afternoon/evening
Available Locations: MD (therapy), worldwide (coaching)
Certifications: Gottman Level Training 1
50 minute session rate: $180
About Ioanna Galani (she/her/hers)
Ioanna takes an empathetic and transparent approach towards supporting her clients, with mutual trust and respect at the forefront of her work. Her focus is on creating a safe space for you to meaningfully connect with yourself, partners, and family members to build healthier patterns with tangible steps. As a trained couple and family therapist, Ioanna views client struggles through a trauma-informed and integrative lens with a strong emphasis on cultural influences. She understands the uniqueness of each individual's cultural experience, and this will be an integral part of their work together — as she learns more about you, your culture of origin, and the culture created within your couple and family relationships, she will help you make meaningful changes from the perspective of your own language, beliefs, and values.
Throughout her time working for the Center for Healthy Families at the University of Maryland, she gained expertise in helping individuals, couples, and families address concerns around depression, suicidality, anxiety, identity, sexuality, emotional intimacy, couple conflict, ambiguous loss, trauma processing, and culture. She uses a collaborative lens, drawing from cognitive behavioral therapy, narrative therapy, dialectical behavior therapy, family systems models, and trauma-informed practices to work together towards change at a pace that meets each clients' needs.
Ioanna received her master's degree in couple and family therapy from the University of Maryland, College Park in 2022. She earned her bachelor's degree in psychology with a minor in rhetoric, also from the University of Maryland, where she worked as a senior research assistant developing studies for examining the relationship between tightness-looseness and attitudes towards immigration at the state level.
In Ioanna's Words
"Realizing that it is time for change within ourselves and in our relationships can feel overwhelming, especially coupled with stresses of daily life. My mission is to help you foster the courage and resilience it takes to strengthen your relationships and live life authentically.
In a time, where we are undergoing rapid changes and feeling lost faced with massive uncertainty and self-doubt, defining everything yourself may feel challenging and painful. To define and heal, it is important to know the meaning that we give to our pain. Narrating our pain is highly cultural and contextual, and I will be honored to support you through the journey of self-defining and self-healing either as a couple, individual, or family. I implement a holistic approach to therapy in which we explore and address issues not only within one's self, but also in relation to social and biological factors that may affect clients' mental health and emotional well-being.
Ensuring that you feel comfortable and safe with me during your therapeutic journey is an essential part of your progress towards healing. I look forward to meeting you and moving towards change together in any system that you find a sense of belonging."
Emily's Endorsement
"From the moment I met Ioanna as a graduate student of marriage and family therapy, I knew she'd be a wonderful fit for the Capital Crescent Collective team. Her energetic presence is calm yet passionate, her ability to listen is deep yet curious, and her smile puts others instantly at ease. Choosing Ioanna as your therapist means you'll be working with someone who believes in your worthiness for joy and peace, who trusts your decision making and validates your experiences, and who will challenge you in the patterns of thinking and behaving that are keeping you stuck. The warm-heartedness she brings to every interaction with her clients and colleagues is evidence of how deeply she cares for others. In a private practice market very competitive for high-quality therapist talent, having Ioanna join my team is a dream come true!"
Education
MS, Couple and Family Therapy, University of Maryland
BS, Psychology & Rhetoric, University of Maryland
Maryland Marriage and Family Therapy License License #LGM889, licensed since 2022