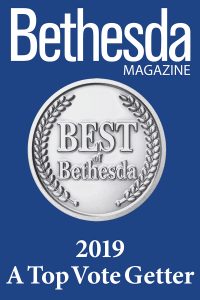 Our sincere thanks to all who voted for us…
Emily Cook Therapy has been named a "A Top Vote Getter" in Bethesda Magazine's 2019 "Best of Bethesda" Readers' Poll for Best Marriage and Family Therapy Practice!
It's our honor to provide space for you to repair and enrich your most important relationships. Through conversation, insight, positive change, and healing, we help all people, partners, and parents live their best lives.
If you're looking for high quality, effective counseling — we can help. Call us today!