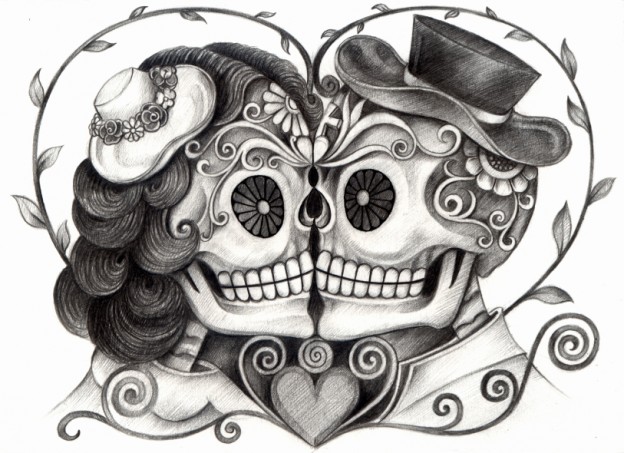 My husband and I have been married for almost two years, and things are getting bad between us. We're stressed out over saving for a down payment on a house, sex either doesn't happen or we're not that into it, and we're fighting more over little things.  I look at wedding pictures sometimes and think, "wow, who are those happy people?" We love each other and we want to stay married, but we're worried about how hard things got so fast.
You know, newlywed stress is really common. The crescendo of the wedding and honeymoon has passed and the two of you are left in regular life, with all the regular couple stressors of merging your money, making time for date nights, balancing busy work schedules, negotiating who's going to take the dog for a walk, and arguing about WHY DIDN'T YOU TAKE OUT THE TRASH LIKE I ASKED. Did you know that within the first two years of marriage couples are more likely to become non-sexual than any other time period? That's according to Barry McCarthy, a DC-area sex therapy expert.
But it doesn't have to be so bad! Bethesda, MD couples therapy, even when newly married, can really help things get back on track. Here's what to expect:
A introductory couple session to get to know your Bethesda, MD couples therapist, discuss current challenges, and set goals for couples therapy.
Two individual sessions (with the couples therapist and each partner) for a comprehensive assessment of psychological, family of origin, relational, social, and sexual factors.
A feedback couple session that provides a new, genuine narrative of the path that led to current problems and the path that leads forward towards healthy connection and a strong partnership.
Additional couple sessions over 3-6 months that are helpful, productive, and balanced between teaching skills and deepening insights.
Don't wait to repair and enrich your marriage–the foundation of your love is still strong! Let's work together to restore passion, problem solve conflict, relieve stress, and balance marriage and work. We work with couples who have waited 10 or 20 years to seek help for marriage problems, but you don't have those additional layers of resentment and distance and sadness and anger. Newlywed stress doesn't have to turn into something harder.
Do you know a newlywed couple who is struggling, but confused about where to turn for help? Refer them to Emily Cook Therapy, a counseling practice in Bethesda, MD that specializes in therapy for newlywed and newly married couples.  Call us today, we can help!