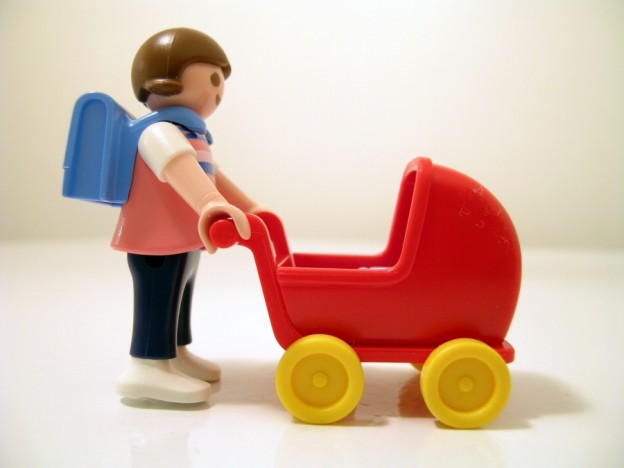 I'm a mom who is thinking about getting back into the workforce. But I have so many questions! How can I figure out what I really want to do and how will I know if there are careers in that field? Where do I start looking for a job? How do I tell my story to future employers? 
Hi there! Caitlin here, licensed professional counselor and certified career coach in Bethesda, MD. The journey from being a stay-at-home mom to reentry or entry into the workforce can often feel overwhelming. It's common to have questions and feel uncertain about adding employment to motherhood.
You're not alone. Many moms (and dads!) find themselves going back to work after staying at home for a new challenge, add to their family income, learn a new skill, or fill a need in their community. There are great websites and resources like the Bureau of Labor & Statistics' Occupational Outlook Handbook where you can find hiring trends and career information about hundreds of occupations. Or Forbes' list of 10 Best Companies for Working Mothers and sites like Working Mother can help you learn more about women at work.
Your personal combination of skills and experiences, including being a mom, will add value to any company. Have you ever stopped to write down what skills you use as a parent and spouse? Think about it, you probably know how to manage a schedule, keep organized records, communicate with a team, collaborate with a partner, and manage (little!) people…and all of this takes dedication, patience, and coordination!
If you're still feeling a bit overwhelmed with the process, consider working with a career coach in Bethesda, MD. At Emily Cook Therapy, we want to hear your story and help you feel confident about reaching your goals. We'll partner with you to explore your personal interests, rebrand your personal story into a professional one, identify your strengths, and develop an individualized plan to move you forward into the workforce with confidence. Call us today!
Post written by Caitlin Magidson, former therapist at Emily Cook Therapy in Bethesda, MD